Always at the forefront of design, Wilsonart® offers the definitive style, durability, and versatility of Solid Surface. Ideal for residential and commercial interiors, our extensive curated portfolio provides endless design options and variety that bring your ideas to life.
WHERE NATURE'S BEAUTY AND DESIGN INNOVATION COME TOGETHER.
The Solid Surface collection captures nature's movements and hues like never before. Blurring the lines between engineered and natural materials, these dynamic designs take realism to a new dimension, providing the look of authentic marble with scale, definition, and variation you won't find anywhere else — and virtually limitless commercial and residential applications.
Beauty that lasts a lifetime.
Solid Surface adds ease to every day with reliable durability, impact resistance, and nearly effortless maintenance.

Limitless Design
An abundance of custom design options for endless style possibilities.

Stain resistant
Non-porous material lets you worry less about spills and messes. No sealing required.

Eco Friendly
Wilsonart® Solid Surface meets strict chemical emission limits.

Repairable
Easily renew and repair scratches, gouges, or cracks with a Certified Wilsonart Fabricator.

Seamless
Inconspicuous water-proof seams and no grout lines eliminate growth of odor-causing mold and mildew.

Warranty
15-year limited
residential
10-year limited commercial
Bold. Nature-Inspired. Extraordinary.
WHERE NATURE'S BEAUTY AND DESIGN INNOVATION COME TOGETHER.
Ideal for creating serene home settings, the Crafted Collection revolutionizes surface design with a level of detail usually only seen with natural materials. Thick veining. Fine, soft feathering. A gorgeous range of shades. All provide depth, scale, and diversity of design that create outstanding visual appeal to complement any space. Now available at The Home Depot.
MAKE THE MOST OUT OF YOUR PROJECT WITH WIDE SHEETS.
With Wilsonart's 60" wide sheet program, you can make the most out of every project. Lower material and fabrication costs. No field seams, endless sanding, or extra adhesives required.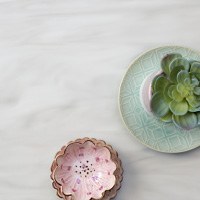 The perfect complement to your countertop.
Our sleek acrylic sinks are as beautiful and easy to maintain as our surfaces. Choose from a wide variety of shapes, sizes, and ADA-compliant options for your next projects.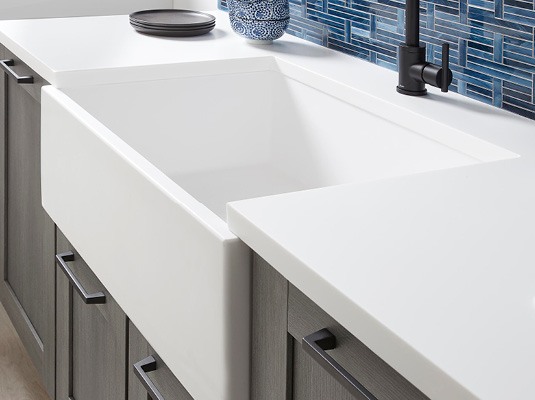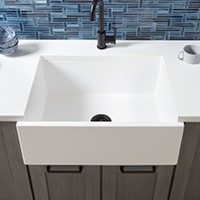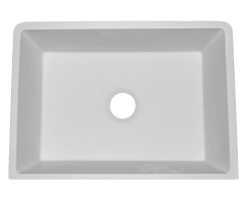 AK2718
Overall: 29 9/16" L x 20 7/8" W x 10 3/4" D
Interior: 27 1/16" L x 18 11/16" W x 9" D
OUR SUSTAINABILITY & ENVIRONMENTAL RESPONSIBILITY